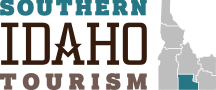 Southern Idaho Tourism promotes recreation and tourism in a seven-county area of Southern Idaho. They also utilize tourism as a tool in community and economic development in an effort to grow the hospitality industry and bring economic benefit our communities.
Southern Idaho Tourism was incorporated in 1995. They employ a unique business model: a volunteer Board of Directors with a four-member Executive Committee governs the organization. Day-to-day activities are managed by our Executive Director.
Their staff is dedicated to helping plan your Southern Idaho vacation by providing the most comprehensive information about our area. Please don't hesitate to contact them for more information.
Melissa Barry, Executive Director
P: 208-732-5569 | F: 208 732-0443 | E: mbarry@visitsouthidaho.com